One Team. One Family. One Legacy.
Master Royler Gracie Returns!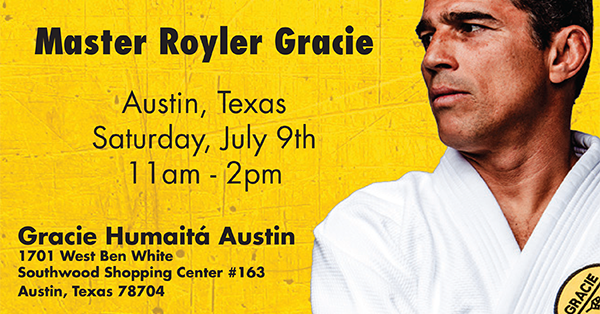 Spots are limited
Pre-registration is mandatory
No walk-ins will be allowed
To register contact: frontdesk@gracielegacy.com | phone: (512) 537-0255
Gracie Humaitá Austin, central Texas' premier school for Gracie/Brazilian Jiu-Jitsu for all levels offers classes 6 days a week taught by former World Champion Paulo Coelho Brandão!
Our Location: 1701 West Ben White in the Southwood Shopping Center, Austin, TX 78704 (map)
A great promo video cut by our very own Shama Ko, of MEAN STREAK PHOTOGRAPHY.